PICO
PICO 4 is a virtual reality headset developed by ByteDance the parent company of TikTok.[3] PICO 4 is a competitor of Quest 2.[7][8]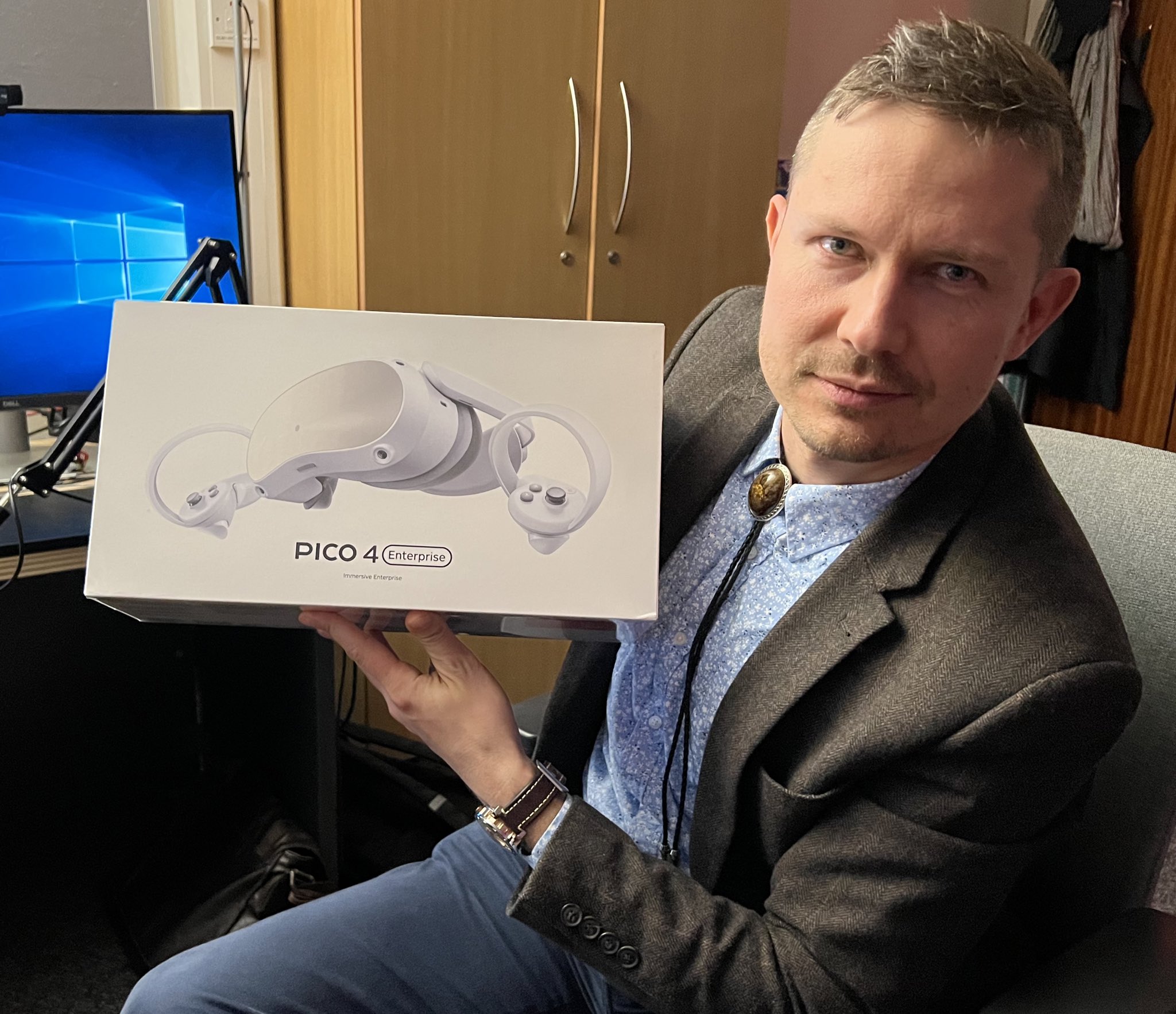 Similarly to Quest 2, the headset features 6 degrees of freedom and hand tracking. Moreover, the enterprise version has been equipped with eye-tracking and face-tracking.
While PICO presents a more privacy-aware ecosystem, the set of apps available is much more limited than that of Meta.